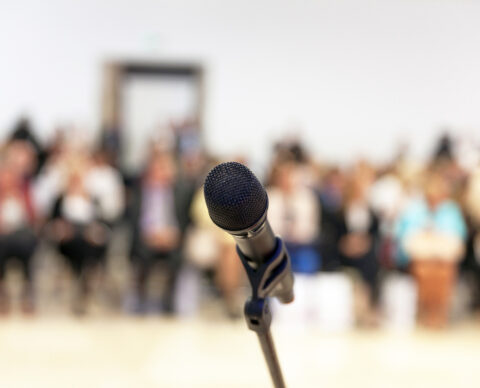 Course Overview
This course—Migrant and Refugee Women's Leadership in Community Wellbeing: COVID-19, Health Promotion and Prevention—is designed to provide refugee and migrant women with the knowledge, skills and tools to lead COVID-19 prevention initiatives in their communities, as well as engage in broader health promotion and prevention.
The course is suitable for women from migrant and refugee backgrounds who are interested in building on their existing capabilities and learning new skills to support their communities.
The material in this course is designed to:
introduce different leadership styles and support you in building your own leadership style
support you to communicate effectively
give you practical strategies for leading
help you communicate about COVID-19 and broader health issues.
Learning objectives
Identify and understand refugee and migrant women's key role in leadership, different leadership styles and strategies in a community setting
Apply communication techniques and strategies targeting community members when promoting COVID-19 prevention and awareness
Recognise risks of communication breakdown when discussing COVID-19 and how to mitigate it
Analyse communication strategies, leadership styles, and trust-building exercises that will enable you to facilitate effective communication about COVID-19
Recognise the impact that being a community leader in the time of a health crisis has on your own mental health and wellbeing